ARTWORK
Sculpture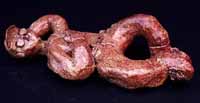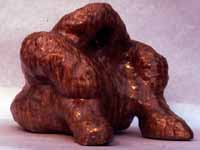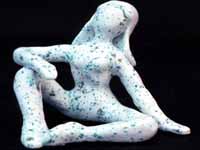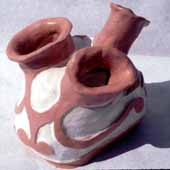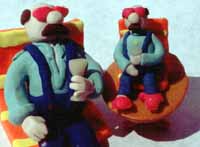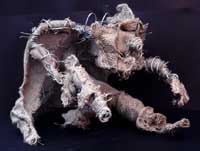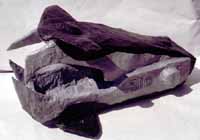 Black and White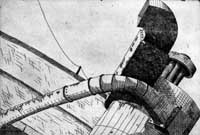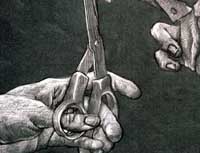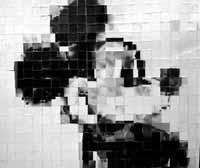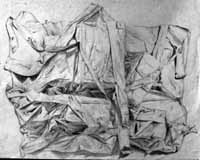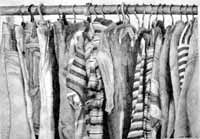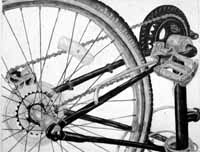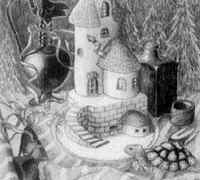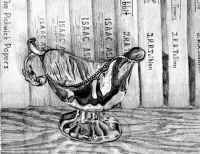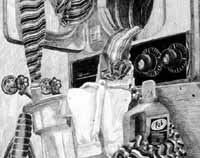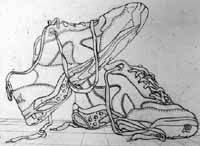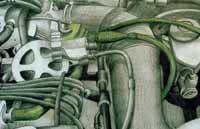 Colored Pencil/Craypas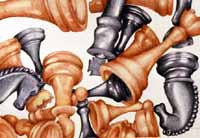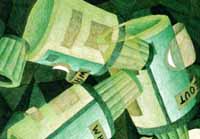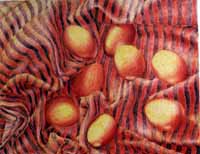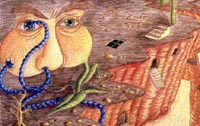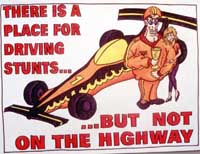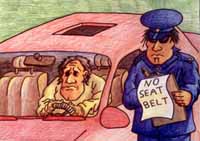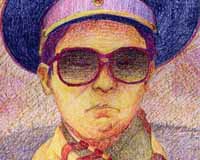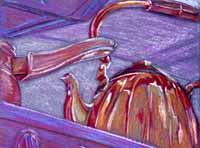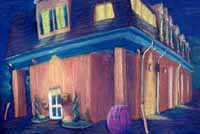 Paint & Mixed Media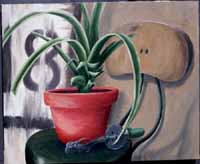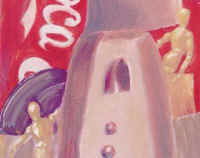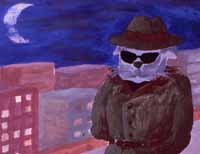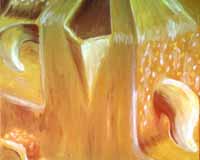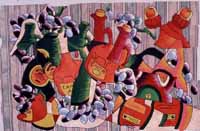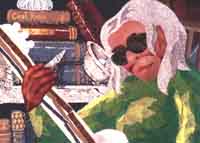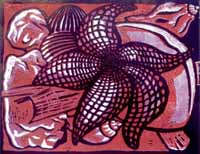 Cartoons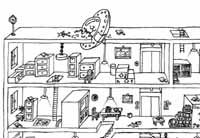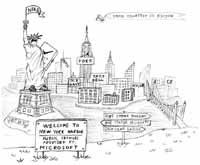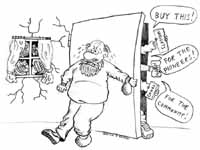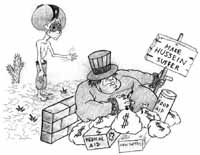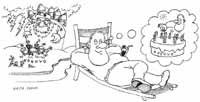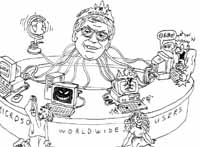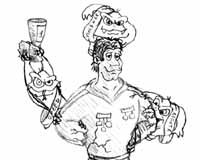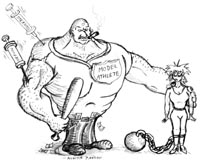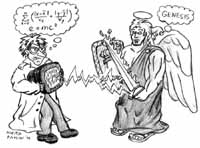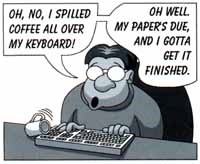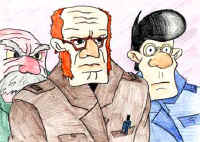 Writing
Thesis papers
If you happen to be doing research on one of the books that follow, my research may prove very valuable. However, if you're just looking for something fun to read, I doubt that the following will suit you.
William Golding: the Dark Side of Man (2000). Includes brief Golding's biography, major in-depth summary, research, and analysis of Lord of the Flies, and co-thematic analysis of The Inheritors and Pincher Martin.
Going After Cacciato: Ideals Collapsed (1999). Assumes that you are familiar with this novel by O'Brien and goes straight into analysis. Doesn't seem too exciting anymore, but the teacher liked it.
The House: Mirror to Russia's Stagnation. This is a small analysis of one of Vysotsky's famous ballads, and its features range from a semantic look at the rhyme pattern to an analysis of Vysotsky's purpose in writing this. If you're new to the ballad, I suggest you read the analysis first.
Miscellaneous
About Love in Medieval Times (2000). A ballad inspired by Vladimir Vysotsky's song. One of my favorites.
He Returned Not From Yesterday's Battle (2000). A direct translation from Russian of another song by Vysotsky. Featured in my high school literary magazine.
The Revolutionary (1999). Also featured in the high school literary magazine, this short fictional story is an exercise in switching narration viewpoints. I highly recommend it; it'll make you laugh and forever change your view about street hot dogs.
Standardized Tests (2000). This was an editorial I wrote for the high school newspaper (did I ever mention I was the Co-Editor-in-Chief my senior year, and an absolute dictator for most of the time?) :-)
Lawsuits: Your New Best Friends (2000). Another editorial that I slipped into the newspaper the day before its production. Personally, I think it's very successful, though there are some more issues I wish I had room to explore. This is a very satirical piece, so please don't take it seriously.
The Fringe
The Fringe was an underground newsletter published by a group of seniors during my last year of high school. While I wasn't a part of it, I did write three articles for them that were published on their Internet site. Now that school is over and I cannot be punished (not that I would be), I might as well make them part of my portfolio. Be advised, they're heavily satirical of my school... but I still consider them some of my most fun writing.